Post by White Cossack on Aug 15, 2008 16:12:13 GMT -5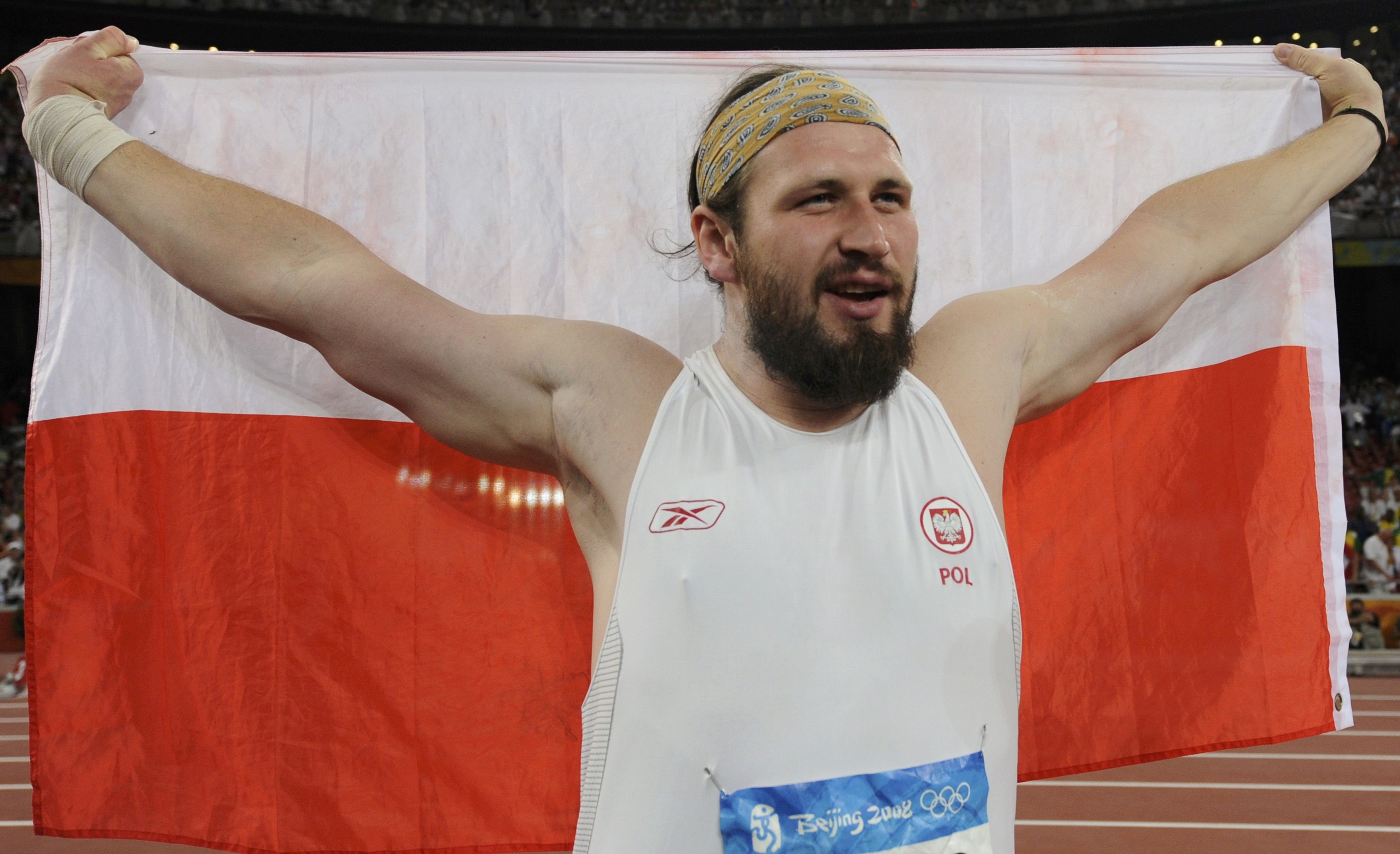 BEIJING -- Polish shot putter Tomasz Majewski won on Friday evening the first gold medal of athletics in the Beijing Olympic Games.
Majewski continued showing his good form by putting the shot beyond the 21 meters line twice, with the Olympic title-winning result of 21.51 meters.
Majewski said, "My expectation on the Olympics was only among the top eight, or the fifth at the best."
"I was relieved a lot when I saw only two Americans were in the finals," the Polish said.
Complaining about the unpopularity of the shot put in Poland, Majewski said, "It (the gold) is a big deal, but only now. Nothing's gonna change in the future."
Christian Cantwell of the United States got the silver (21.09 meters) and Andrei Mikhnevich of Belarus the bronze (21.05 meters). Majewski led all athletes in the qualifications Friday morning, creating his personal best in 21.04 meters.
Cantwell regarded his winning a silver as a failure. He said, "I feel terrible, sorry about what I did."
"Although I felt no pressure from the competition, that (the silver) is not what I expected," he said. "I thought I could win."
Cantwell, however, still felt he was lucky to get the Olympic silver. "I got lucky by an inch, I'll take that." He said he would tell his son about how well he did at the Olympics.
"Any time you sneak in on your last throw, and squeak out a medal, it's special. I didn't win but I moved from sixth to second and that's something," the American said.
The bronze medalist was fully satisfied with his Olympic performance. He said, "I was so happy, but the bronze is surely not the end."

"The weather is good and the sports facilities here are fantastic," Mikhnevich said.
Two Olympic favorites from the United States, Reese Hoffa and Adam Nelson, performed badly in the finals. Two-time Olympic silver medalist Nelson, who created the season's best of 22.12 meters on June 8, was knocked out of the finals after three failed attempts.
Nelson said, "I tried my best and felt very very disappointed. It was my worst performance."
www.chinadaily.com.cn/olympics/2008-08/16/content_6940496.htm
----------------------------------------------------------------------------
Bronze for Belarus as well.