Post by TsarSamuil on Jun 27, 2018 14:04:24 GMT -5
This was done on
Midsummer's Day
, important holiday..
German Officials Taunt Sweden Bench After Final Whistle and Handbags Come Out.
Haseeb Qureshi
Jun 23, 2018
Teh Gods will be wroth!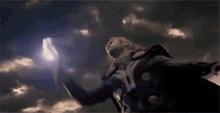 ---------------
Sweden 3-0 Mexico: Swedes stun sloppy Mexicans to win Group F.
RT.com
27 Jun, 2018 15:58
Sweden pulled off a stunning 3-0 win over Mexico in Ekaterinburg to spring a surprise upset in Group F. The Swedes advanced to the last 16 in first place alongside Mexico, with Germany eliminated.
A last-gasp effort from South Korea, which saw them score two stoppage-time goals in the group's other match with World Cup holders Germany, meant that despite losing, Mexico also qualified for the tournament's knockout stages.
A tremendous second half rally from Sweden saw the team record a 3-0 win courtesy of goals from Ludwig Augustinsson, Andreas Granqvist from the penalty spot, and then an own goal from Edson Alvarez to seal a shock victory against perhaps the strongest team in the group.
In the first 45 minutes, Mexico found it difficult to find a way past a compact Sweden side, a little and large battle up front between Javier Chicharito Hernandez and Adreas Granqvist hugely contributing to a goalless first half.
When Sweden did push forward, Hernandez was accused of handling in the area, but protests were waved away by the referee, cue apoplectic reactions from Sweden coach Janne Andersson and talisman Sebastien Larsson.
Franciso Ochoa tipped over from Marcus Berg at close range from the resulting corner. Mexico were careful in their build-up going forward, but ultimately their end product lacked.
Berg punctuated the match when his shot hit the side-netting in first half stoppage time, which proved the last kick of the half.
With barely five minutes of the second half played, Augustinsson opened the scoring when Viktor Claesson scuffed his shot to provide an unintentional assist. Although Ochoa got a hand to the shot, the ball ricocheted into the net.
and just after the hour mark things went from bad to worse for 'El Tri', when Hector Moreno was yellow carded for bringing down Berg in the box. Granqvist stepped up to rifle home into the top left hand corner.
When Edson Alvarez got his legs tangled and turned the ball into his own net, the writing was on the wall for Mexico. But they needn't have worried, South Korea provided an equally stunning 2-0 win in Kazan to send the holders Germany home.
---------------
KARMA, BITCHES!

'Speechless': Germany in disbelief as holders suffer World Cup humiliation.
RT.com
27 Jun, 2018 17:27
It is one of the darkest days in German football history as the reigning champions were consigned to their earliest World Cup elimination since 1938 after a disastrous 2-0 defeat to South Korea in Kazan.
Germany's heroics in the World Cup four years ago are but a distant memory today, as a stunning 2-0 defeat to South Korea has sent one of the favorites home early from the tournament which they were tipped by many to win.
Late goals from Son and Kim proved the difference and elevates South Korea to third place in the final group standings, with Germany finishing dead last.
And, as one might expect, this result hasn't gone down particularly well in the motherland.