Post by TsarSamuil on Oct 28, 2015 18:40:31 GMT -5
Israel wants free trade zone with Eurasian Union ASAP.
RT.com
28 Oct, 2015 12:21
Tel Aviv intends to clinch the deal on a free trade zone with the Russia-led Eurasian Economic Union (EEU) as soon as possible, says co-chair of the Russian-Israeli Trade Commission Zeev Elkin.
The negotiations between Israel and the EEU are being given the "highest priority," TASS quotes the minister as saying.
"We have asked the Russians to begin negotiations in early 2016 and conduct at least two rounds of talks next year…As a rule, at a normal pace, such an agreement can be signed within two years," said Elkin.
He said the final deal depends on the difficulty of issues faced during negotiations, but said Israel is actively working to kick off talks as soon as possible.
"We believe that it has great potential for the Israeli economy, and for the countries of the [EEU]. I believe there is no reason to delay this," said Elkin.
Israel will be able to increase trade with the five members of the Union by 6-8 percent; Russia will see an increase in investment and technology transfer.
Despite the fact that Israel has traditionally been a close US ally, its relationship with Washington has recently deteriorated, says the president of the Russian Middle East Institute Yevgeny Satanovsky.
"The US betrayed Israel on Iran talks. Barack Obama thinks Benjamin Netanyahu is a hardcore Republican, it is difficult for them to find a common language," the expert said in an interview with Russian business daily Kommersant.
At the same time, Moscow and Tel Aviv have reached a mutual understanding on a number of key issues, said Satanovsky. "Israel fully cooperates with Russia on Syria. Benjamin Netanyahu may meet with President Vladimir Putin whenever he wants. I would describe their relationship as ideal," he said.
The EEU is a Russia-led trade bloc established in 2015 on the basis of the Customs Union of Russia, Kazakhstan and Belarus. It currently has five members: Russia, Armenia, Belarus, Kazakhstan, Kyrgyzstan, while Tajikistan is a prospective member.
The EEU ensures free movement of goods and services, capital and labor, as well as a coordinated, coherent and unified economic policy for its members.
The Union has a free trade agreement with Vietnam and is currently negotiating with Iran.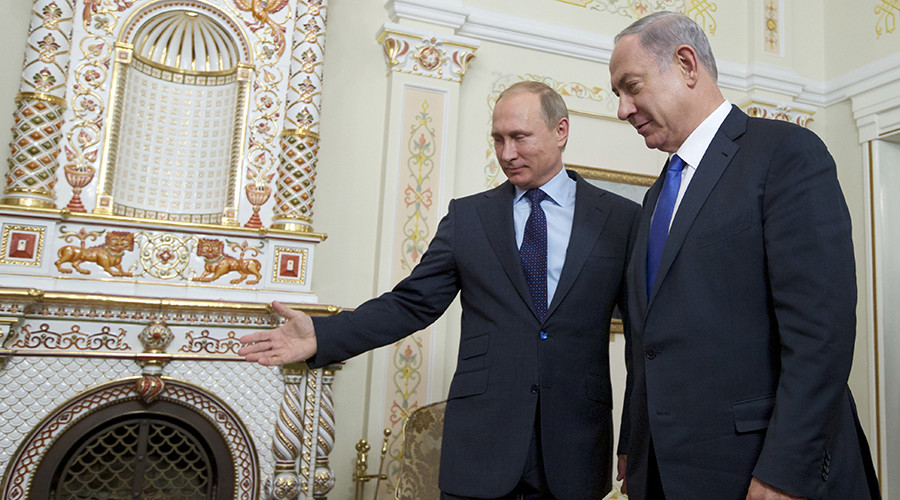 Russian President Vladimir Putin (L) welcomes Israeli Prime Minister Benjamin Netanyahu © Ivan Sekretarev